Core competence: water pumps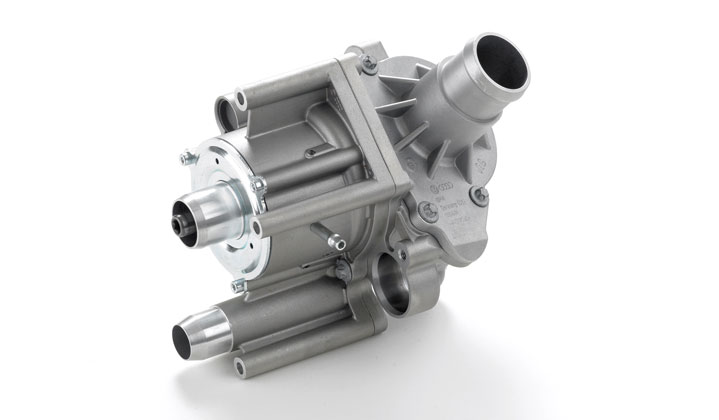 NIDEC GPM systems guarantee a high degree of reliability, low drive power and cavitation-free operation, while at the same time enjoying the smallest spatial requirement and low costs.
The water pump ensures the right amount of coolant is supplied into the cooling circuit under all the combustion engine's operating conditions and operating states.
Whether it is an attached or inserted pump, a suction or pressure-side arrangement of the primary seal or special drive designs – NIDEC GPM offers you the exact solution for your particular application.
Our range of water pumps covers all combustion engines.
Car pumps, pumps for motorbikes and applications for large and diesel engines as conventional and adjustable options form part of our supply programme.