Efficient oil pumps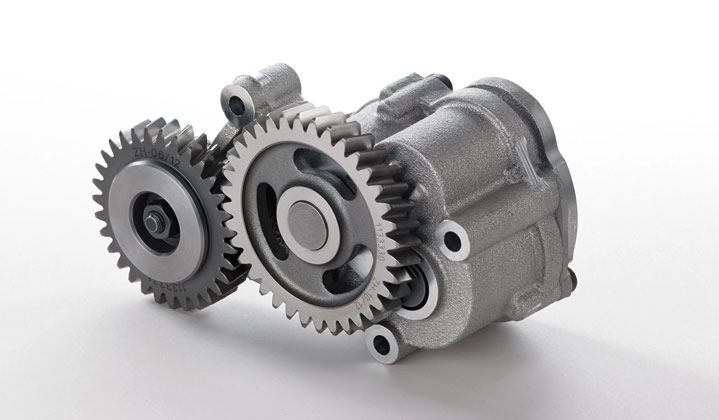 Whether it is an internal gear pump based on the gerotor principle, or a traditional one with an external gear – with special calculation methods the pump design is laid out to be efficiency-optimised and low-noise. With oil pumps, too, adjustable versions mirror the trend in innovation.
NIDEC GPM designs for volume flow- and pressure-variable oil pumps are integrated directly into the engine system.
Our product range includes internal gear pumps based on the gerotor principle, traditional external gear pumps and highly efficient vane pumps. Depending on the installation location, we develop and produce crankshaft pumps, sump pumps and bed-plate pumps.

In cooperation with our qualified suppliers, the foundation is laid as early as the design phase for pumps that are cavitation-free, low-noise and efficiency-optimised, by means of well-developed design and calculation methods.

We are addressing the demand for variable oil pumps, which is becoming increasingly stronger, with our own solutions in the shape of volume-flow and pressure-variable oil pumps. This means that through integration into the engine management system, only as much lubricating pressure / volume flow is generated as the engine requires.

NIDEC GPM has several types of vane pumps – in a directly or indirectly controlled design as well as in an unregulated option. Partial oil pressure load reduction can be achieved through additional valves.